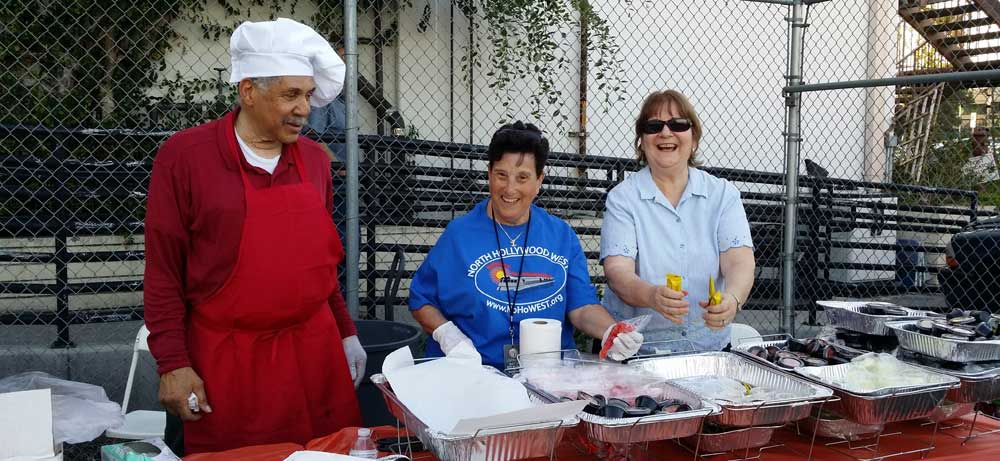 NoHoWest Neighborhood Council has been intentional in its outreach in 2015. We completed a new website to showcase the community and our work in it. You can find our agendas, minutes and news here anytime. You can join our email list on the right side of this page and connect with our Facebook community by liking us at: facebook.com/NoHoWest
We created a sense of community with speakers and events:
Cosponsored Spring Egg Hunt at Valley Plaza Recreational Center with North Hollywood North East Neighborhood Council.
Held a Town Hall with Assemblymember Patty Lopez in May on immigration, homelessness, the drought, and public safety.
Sponsored Movies in the Park with Councilmember Krekorian and other Neighborhood Councils. This was a series of six movies held around town.
Supported the Halloween Carnival at the Valley Plaza Recreation Center bringing kids a free safe Halloween event.
Cosponsored Christmas event at Valley Plaza Recreational Center with North Hollywood North East Neighborhood Council.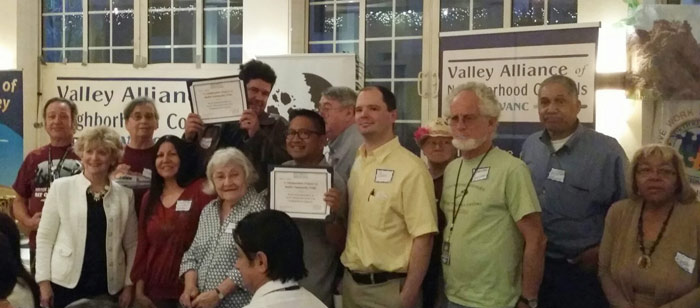 In November we were honored at City Hall for our collaboration with North Hollywood North East Neighborhood Council and Councilmember Krekorian to complete the Vintage North Hollywood Mural on Whitsett Avenue and planting of drought tolerant plants. We were also honored by the Valley Alliance of Neighborhood Councils for this project in March.
We held our third annual retreat in September for our Board to be trained and plan upcoming projects and focus points. We have two budget representatives in Carol Rose and Freddy Cupen-Ames who coordinate with and learn about Neighborhood Council and city finances and budgets at City Hall.  Our Clean Streets, Recycled Water Advisory Group, and LADWP representative Charles Savinar has also done a noteworthy job dealing with the financial situation and politics at the water and power behemoth.  Mr. Savinar also represented our council at the Civic University this past summer in Downtown Los Angeles along with President Radomir Luza and they both received a certificate for finishing the full course.
Looking back on 2015 President Luza reports, "All in all, it has been a tremendously gratifying and satisfying year that also saw this Council give birth to a homeless committee and will see us host Assembly Member Lopez at our election on April 7th at the Saticoy Elementary School Auditorium where she will speak and take questions from 5 p.m. to 6:30 p.m."
We are holding elections in April for all seats and are looking for energetic candidates to carry on our tradition of increasing civic engagement and making government more responsive to our needs. Declare your candidacy by February 7.