Photo: At the North Hollywood Police Station (left to right), Lt Robert Toledo, NoHoWest Board Member Carol Ann Rose, Captain Stephen Carmona, and Stakeholder Leslie Ann Myrick with a sample Club.
North Hollywood has been one of the areas with the highest car theft rate in LA and NoHoWest is partnering with Councilmember Krekorian to do something about it. We have contributed $2,002 to be exact, towards the purchase of The Club car theft prevention devices which will be distributed by the North Hollywood Police Station to owners of cars susceptible to theft.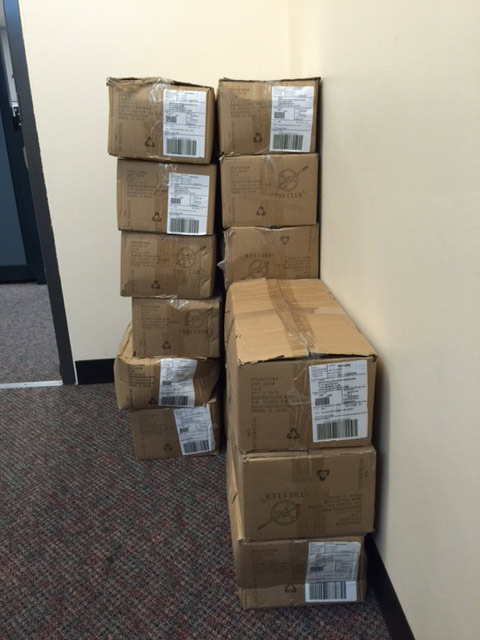 15 boxes of Clubs donated by NoHo West ready to go.