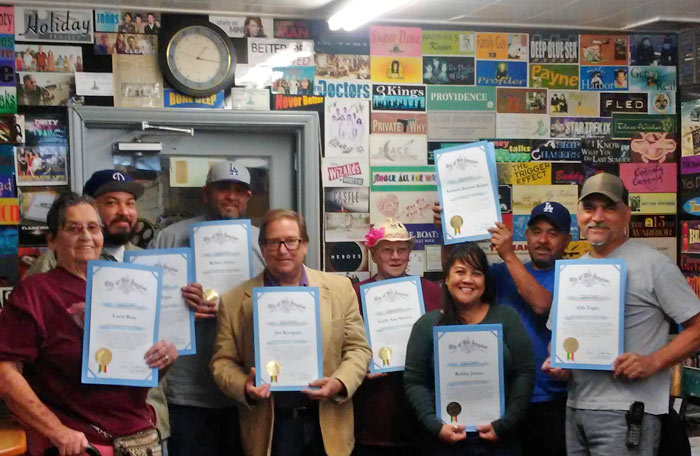 We held a successful clean up on Martin Luther King Jr. Day, January 16, 2017 partnering with Council District 12 Paul Krekorian, other neighborhood councils, volunteers, and LAUSD schools. Our focus was on Ethel Avenue, between Sherman Way & Raymer Street and Raymer Street between Ethel Avenue & Coldwater Canyon. Homeless encampments, huge trash piles and the illegal parking were very promptly cleared away, thanks to LAPD Senior Lead Officer; Carol Sawamura and CD2's Lorraine Diaz! We appreciate Studio Supply & Recycling, making their deep concerns for themselves and their fellow Ethel Avenue business owners known to their Neighborhood Council bringing this opportunity to our attention.
Thank you to the more than 70 volunteers working their best to get this accomplished!
Photo of clean up participants with certificates from Paul Krekorian.