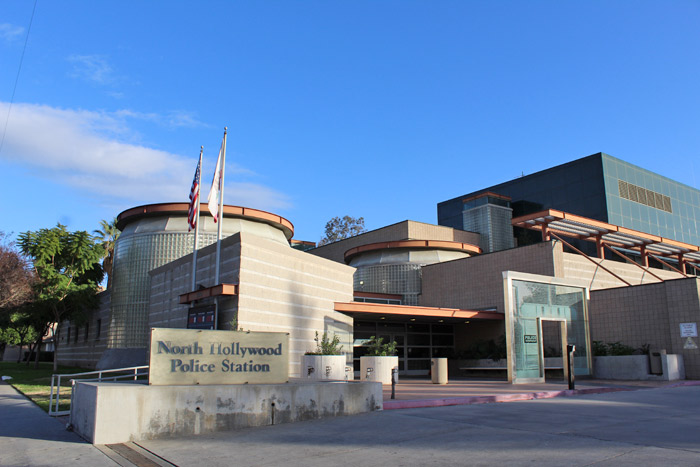 Members of the NoHo West Neigborhood Council, LAPD, local Community Police Advisory Board (C-PAB) met on June 3, 2017 to discuss how to work together to make North Hollywood a safer place to live. Here are the action points discussed:
1. We will meet quarterly and Councilmember Krekorian will participate.
2. LA City Council has provided more funding to be allocated in next fiscal year's budget to hire civilian LAPD employees to free sworn officers from administrative jobs so we will have more officers available for deployment or patrol.
3. We need to train the public on who to call for emergency (911) vs. non-emergency (877.ASK.LAPD). C-PAB is in the process of putting together a manual which will address this calling procedure as well as starting and developing Neighborhood Watches and Communities.
4. NC will provide C-PAB of all established Neighborhood Watches that they know about. This info will be useful to identify the gaps as well as to let possible homeowners know how to get a hold of existing Neighborhood Watches.
5. C-PAB will send out to all NCs our key TAKE AWAYS from our C-PAB Board meeting to inform the public of key LAPD announcements. NC can further help to disseminate this information.
6. The No. Hollywood LAPD needs volunteers to help out on administrative duties. We asked the NC to put the word out or advise if they know of anybody who is willing to be a volunteer.
7. C-PAB, LAPD, LAFD and American Red Cross will include the NC to participate and help promote this year's East Valley Emergency Preparedness Summit scheduled for either October 7 or 28.
8. This year's PALS golf tournament is July 24. We asked the NC to please get the word out. It raises money for the No. Hollywood LAPD station.
9. The LAPD and C-PAB would like to do joint Outreach community events with the NCs.
10. The NCs have some extra dollars to give away to the No. Hollywood LAPD. Sergeant Leon will develop a wish list and provide it to the NCs.
For more information, please contact:
Ron Dresher
Co-Chair
LAPD No. Hollywood C-PAB
Hearing Examiner/Judge
LAPD Board of Police Commissioners
Phone: 323.656.9994
Mobile: 323.829.9994