Hope of the Valley Invites You to Sponsor a Table and Volunteer:
We are once again preparing for the largest Thanksgiving meal in the San Fernando Valley! It will take place on Wednesday, November 22nd at 1:00pm at our Help Center in Van Nuys. Over 1,000 homeless guests will come from all over the Valley for this amazing event.
We are in need of table sponsors! Each table sponsorship is $300.00, and with that sponsorship comes (4) volunteer positions per table sponsored. All sponsors will be advertised on our website, and on the day of the event via table placards.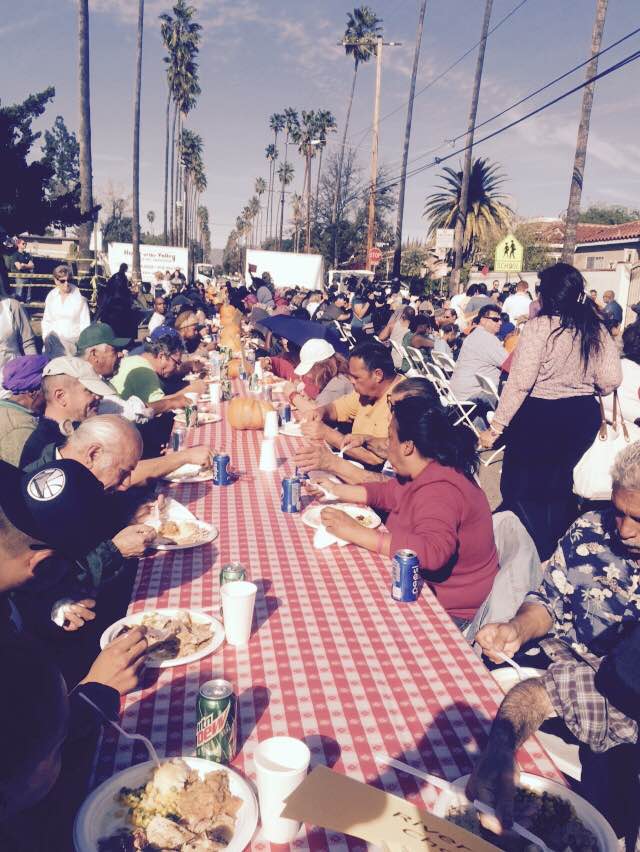 Thanksgiving Morning…Walk/Run with us on the Backlot of CBS Studios!
On Thanksgiving morning we will walk/run a 5K or 10K to raise funds to feed the homeless in our community. Our motto remains true, "Move your feet, so others can eat!" This is the 3rd Annual Drumstick Dash, and we want YOU to be apart and make this a cherished tradition for you and your family. We cannot wait to see you there!