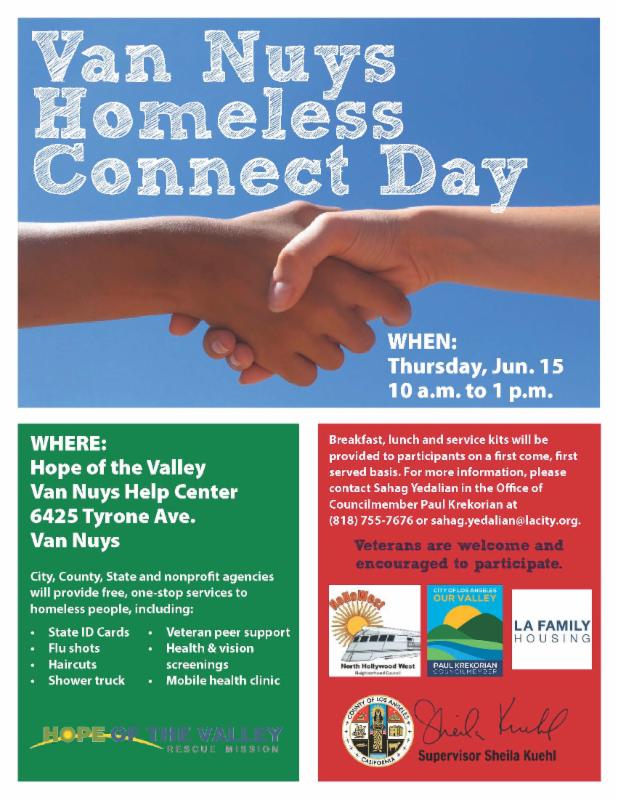 On Thursday, June 15, NoHo West is pleased to support Councilmember Krekorian who will host another a Homeless Connect Day to help community members in need.
Thursday, June 15, 10 am to 1 pm
Van Nuys Help Center
6425 Tyrone Ave.
Van Nuys
The event is a one-stop shop for resources and services to connect city, county, state and nonprofit agencies to homeless people. Our community partners will help provide state identification cards, health and vision screenings, haircuts, shower trucks, and other supportive services. Hundreds of people have been served and introduced to service providers through this community event. Please help us spread the word.
For more information, contact our office: (818) 755-7676.